Skanderborg is situated in the exceptionally beautiful Jutlandic Lake Highlands, right by the shores of Skanderborg Lake. The city has now gained a new community with water as its focal point. The City Bath (Bybadet) in Skanderborg is open to everyone, offering opportunities for swimming, canoeing, kayaking, sunbathing, water sports, and more. The possibilities are vast, and the place remains open all year round.
What sets the City Bath apart is its unique location, close to the heart of the city, making it a natural gathering point for the citizens. Ensuring accessibility for all, regardless of abilities and age, is a crucial factor that has been incorporated into the design from the start.
Even though the City Bath is located by the water, there are other ways to come together beyond water activities. A multifunctional space, including a kitchen, is available for use by local institutions, associations, and organizations. It has become highly popular in a short period of time, hosting meetings, workshops, yoga, gymnastics, and various cultural activities.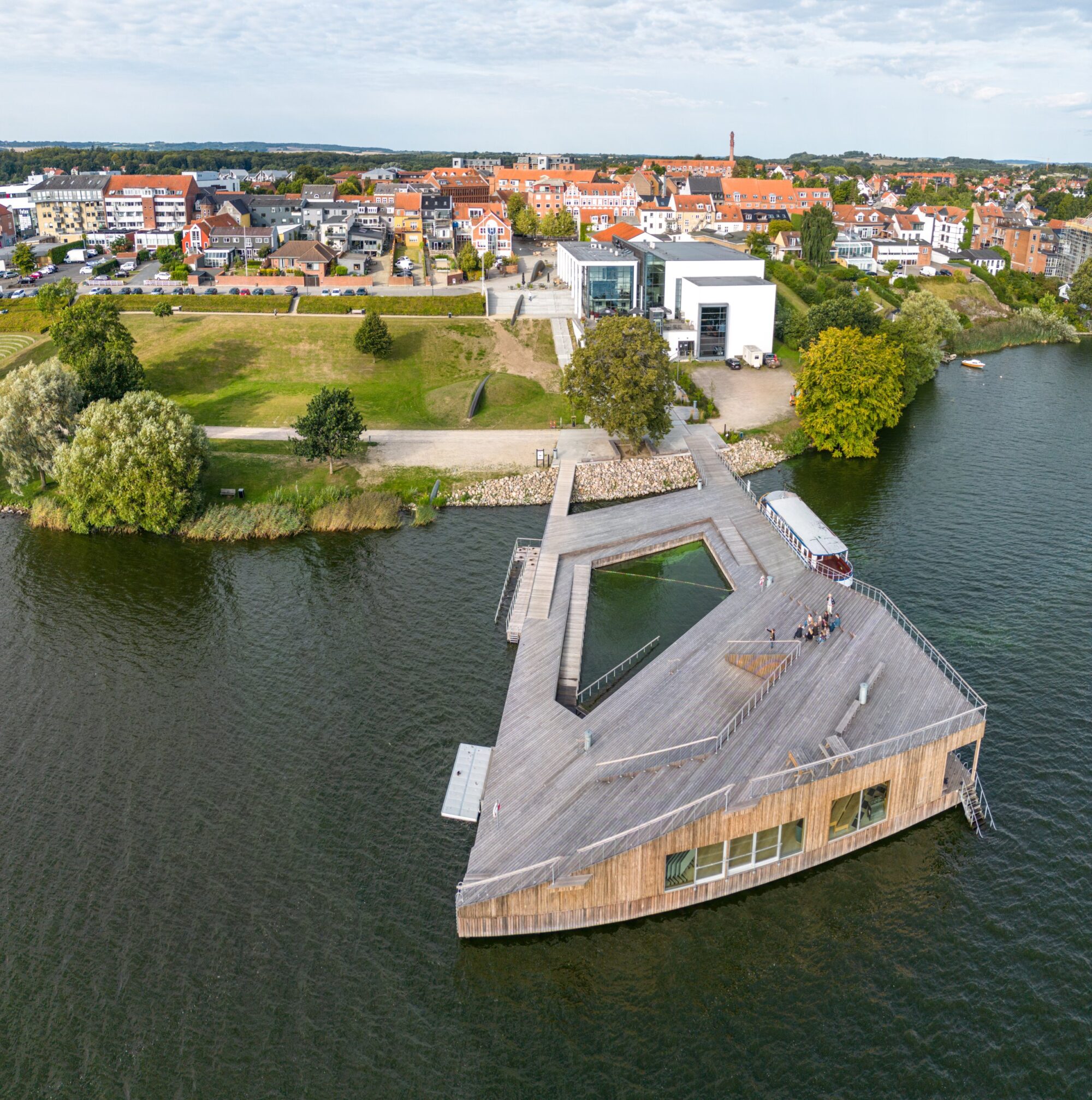 The interest in a modern city bath in Skanderborg dates back to 2011. An enthusiastic group of citizens has been the driving force, and after years of idea development, fundraising, and obtaining the necessary permits, construction of the City Bath began in 2021. The architects involved a dedicated working group, including experienced winter bathers and other citizens, in the design process to ensure that the City Bath became the waterfront commons as intended.
The design of the City Bath aims to create a connection between sports and cultural activities in the area. The urban space known as "Cultural Runner" links the Cultural House to the City Bath, providing great opportunities to integrate both sports and culture around the lake and the City Bath. Thus, it manages to unite the blue water, green nature, urban life, and culture uniquely.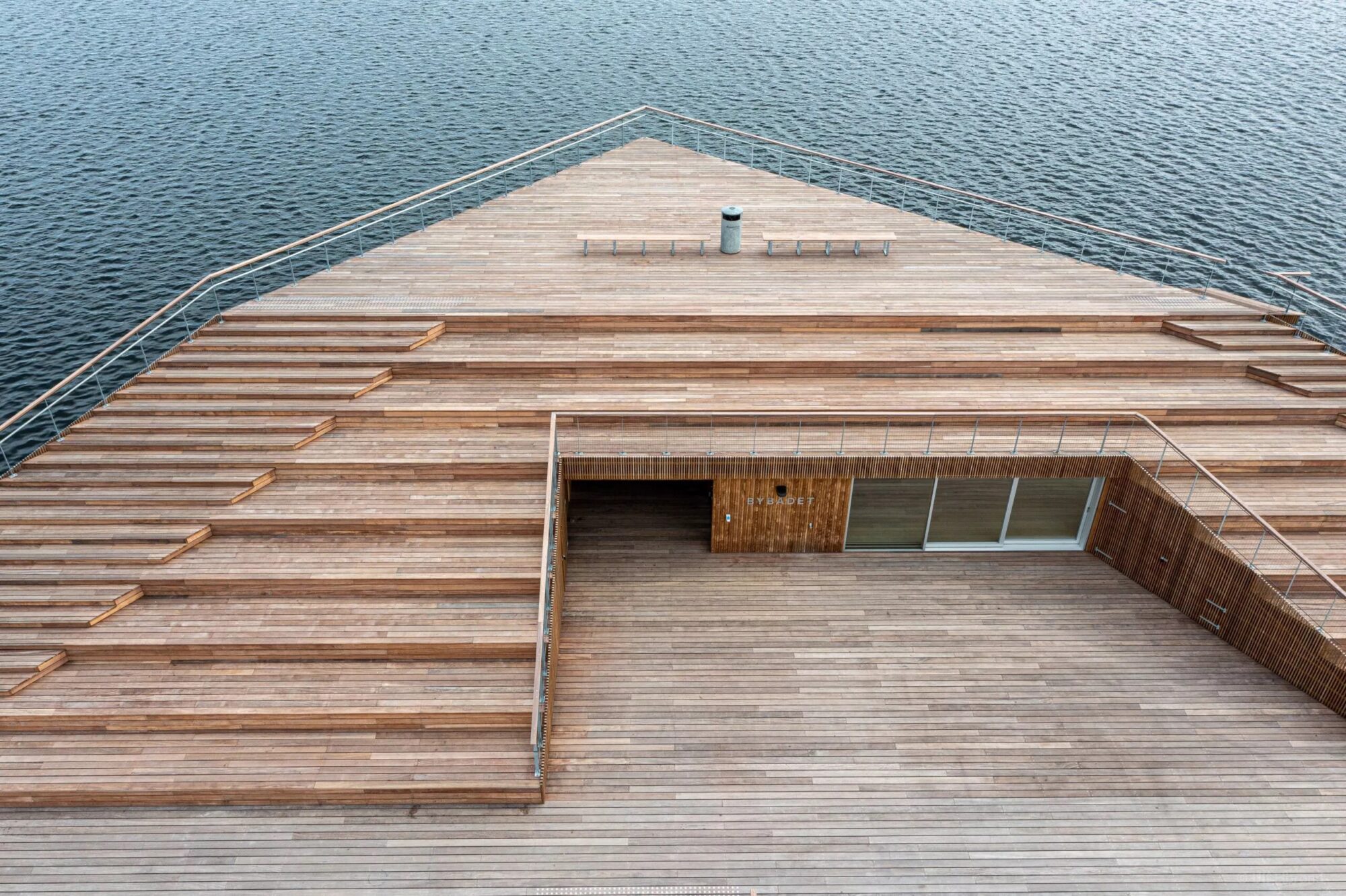 One of the main goals of the Skanderborg City Bath is to serve as an active meeting place that promotes both mental and physical well-being. The City Bath offers various modern sports, including Stand Up Paddling, kayak-polo, and triathlon, offering citizens new opportunities to engage in an active lifestyle and challenge themselves in new ways.
With its location, facilities, and accessibility, the City Bath is an attractive and functional space that bridges water, sports, culture, and urban life. It's a meeting point that promotes health and well-being, offering opportunities for new experiences and activities for everyone.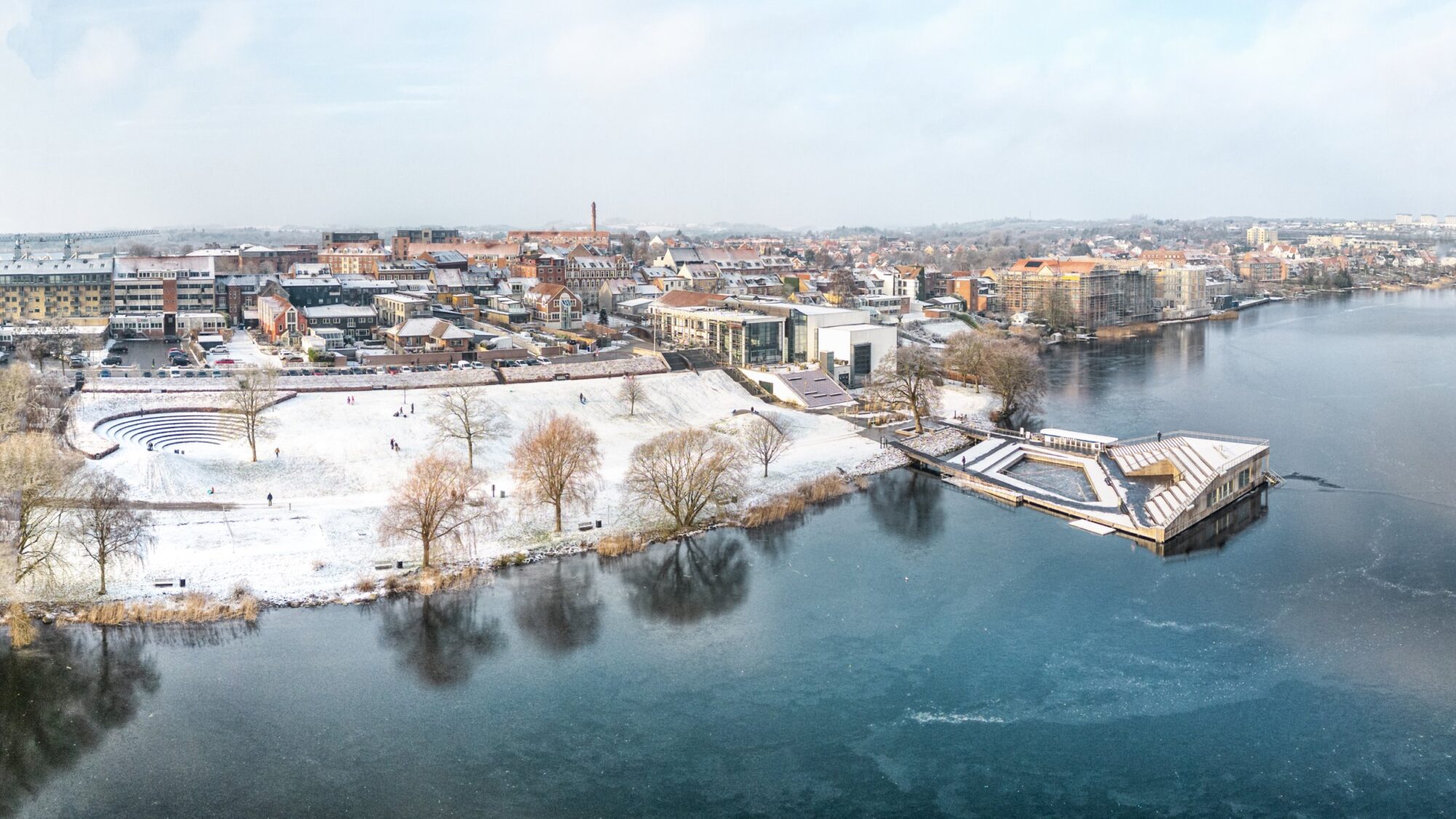 Facts:
The 1,500 m2 City Bath has received support from foundations such as Realdania and the Local and Facility Fund. It was designed by Spektrum Architects, with years of experience in activity and community-enhancing buildings and urban spaces.
In 2022, the Danish Sports Federation has over 300,000 members engaging in water-related sports.