The aim of this activity was to elaborate and test innovative approaches to involve young people into cultural planning and community development processes by using gaming – specifically, the Minecraft platform. For Riga, this was an opportunity to test gaming as a tool for long-term engagement of young people.
The demonstrator project was tested with children in two local schools in the Bolderāja neighbourhood of Riga, which is quite far from the city centre and almost feels like a small town. The approach focused on the local heritage, inviting young people to explore their neighbourhood, discover its cultural treasures, and create their own stories. The process encouraged created a sense of belonging to the community and the city, and fostered a sense of local pride in youngsters.
The work involved study tours in the neighbourhood, exploration and sketching eight of the local historical sites, and then re-creating them on the Minecraft Education edition platform. The process involved eight children over four months.
The Minecraft platform will be explanded with additional historical sites, and the gaming activity is now included as part of the curriculum of Bolderāja Music and Art School. Moreover, the resulting platform will be accessible to children from all Riga's schools to explore Bolderāja and to inspire them to create similar activities in their local neighbourhoods.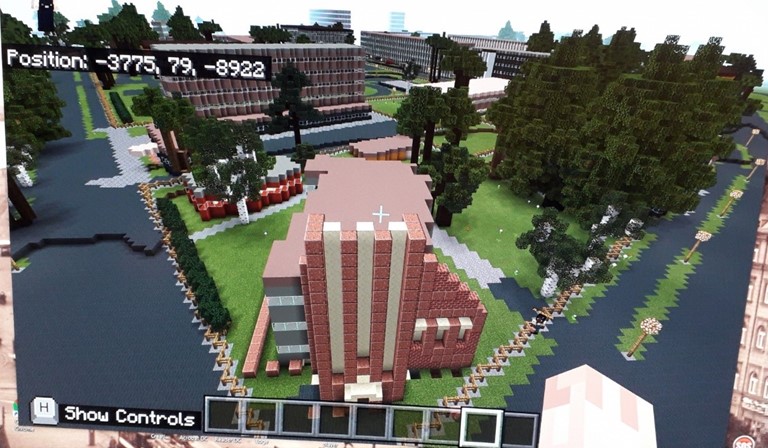 * Developed in the framework of the Interreg Baltic Sea Region project UrbCultural Planning part-funded by the European Union (urbcultural.eu).