Even before the first buildings were constructed, culture in its broadest sense became the driving force behind the development of the new district, Køge Kyst (meaning: Coast of Køge). Since 2011 this has been evident in initiatives like large art exhibitions in the public spaces and the local harbour festival day arranged with water-sport associations, theatre groups and many others. Another example of this is that empty or unsold plots serve as temporary outdoor kitchens, allotment gardens and playgrounds for the local community to strengthen the cultural and recreative aspects of local living.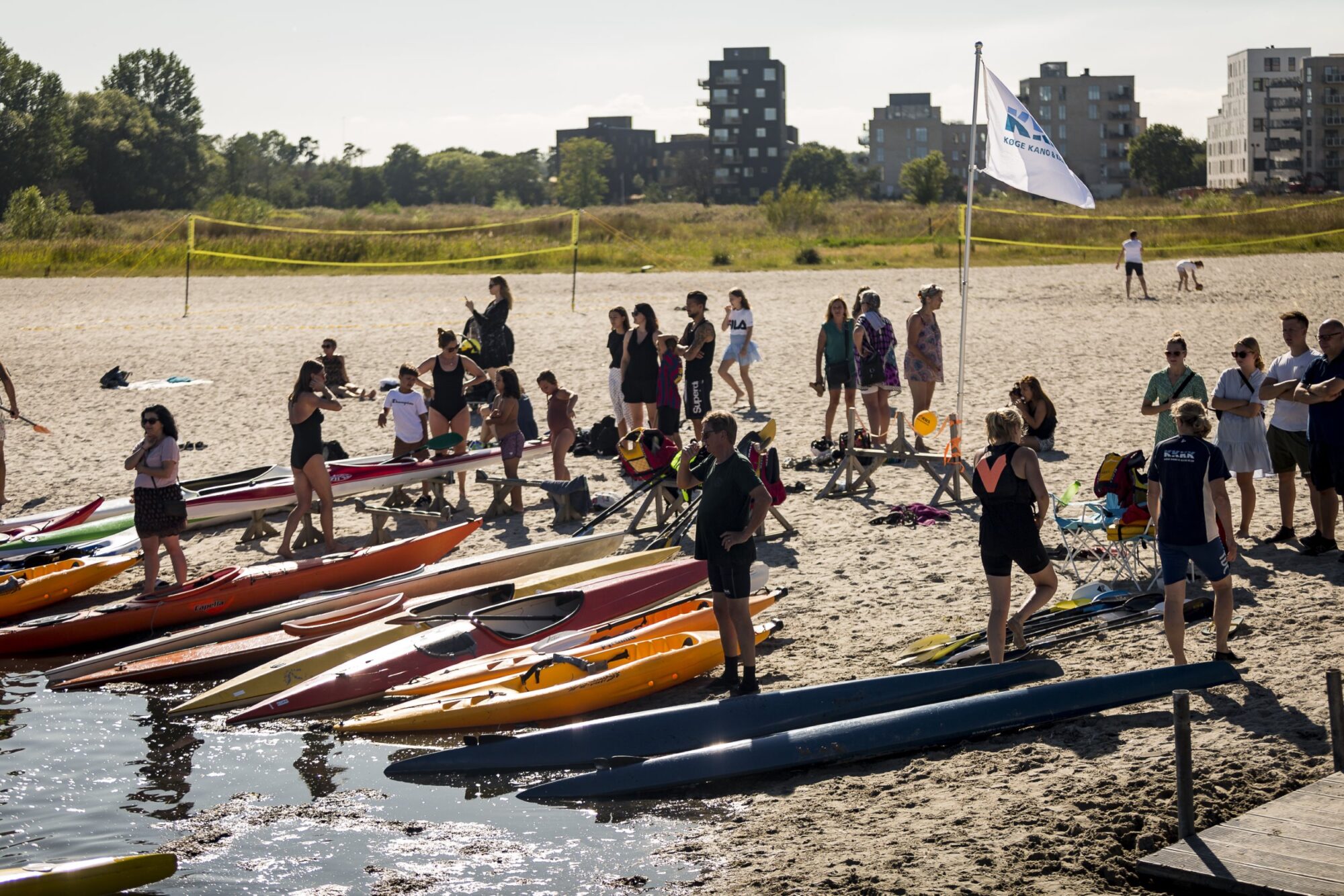 These initiatives are part of a larger vision to create a unique, attractive, and sustainable urban district. The caption 'a city for life' promotes the intention that young people, adults and people from all social backgrounds and walks of life should be able to live close together. For this reason, the district is comprised of different types of housing such as privately owned apartments, rental flats, a housing project for seniors aged 50 + and Denmark's first large-scale building cooperative project.
The old industrial harbour, Søndre Havn, has by far the largest number of new residents of the three central development areas. The architecture here is both varied and balanced and the elongated green 'commons' are a distinctive feature for the area which ensure all residents have green spaces just outside their doors.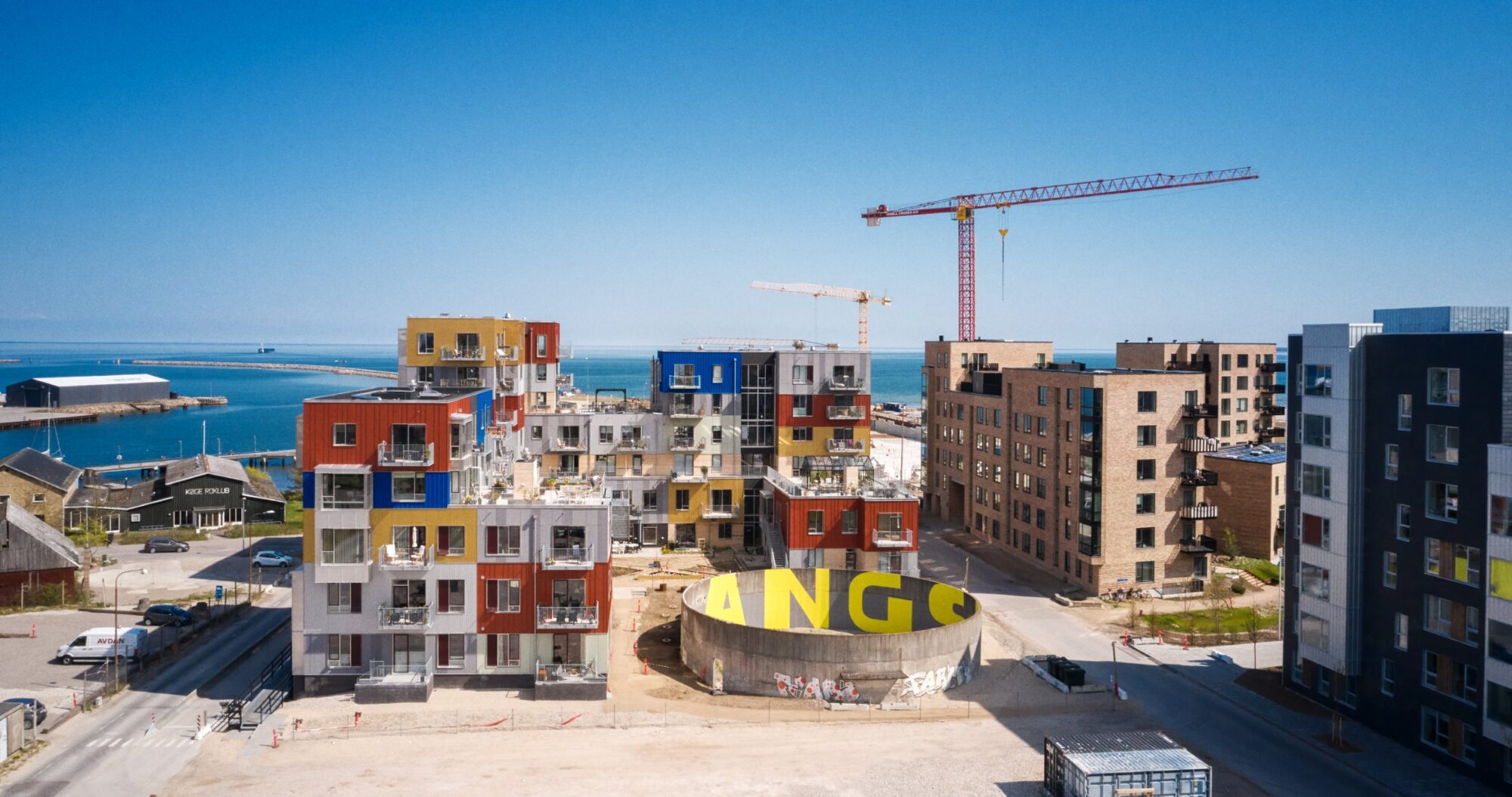 The green common spaces house playgrounds and other facilities for residents and guests and have a rich planting that has been carefully collocated with a focus on biodiversity, and which simultaneously serves to protect the residential area from severe rain.
Recreation and climate control also serve a dual purpose in the construction of Engkanten, a raised promenade that is particularly suitable for leisurely walks along the edge of Køges coastal meadows, but which also serve to protect the residential area from storm-flooding and the rising sea level.
The vision, strategies, and physical construction for Køge Kyst are described in the development plan Life before the city – city for life, produced by Vandkunsten Architects and Køge Kyst. At the time of writing the overall project is approximately midway in progress and the first 1.400 of 4.000 residents have moved in.