CIDADE ÁGUA (WATER CITY) – When Rio de Janeiro passed on the World Capital of Architecture title to Copenhagen, Rio's mayor offered a seedling of Ipê Amarelo as a gift to the Danish capital.
Once a year, the flower of Ipê Amarelo, a symbol of Brazil, transforms its tree into a shining, exuberant natural beacon.
Intended to integrate the cities of the world through paradigms, such as diversity and sustainability, under the logic of cooperation, this symbolic gesture is more than a tropical species being gifted to be planted in a Nordic city. It was gifted to be planted, taken care of, and understood as a living landmark.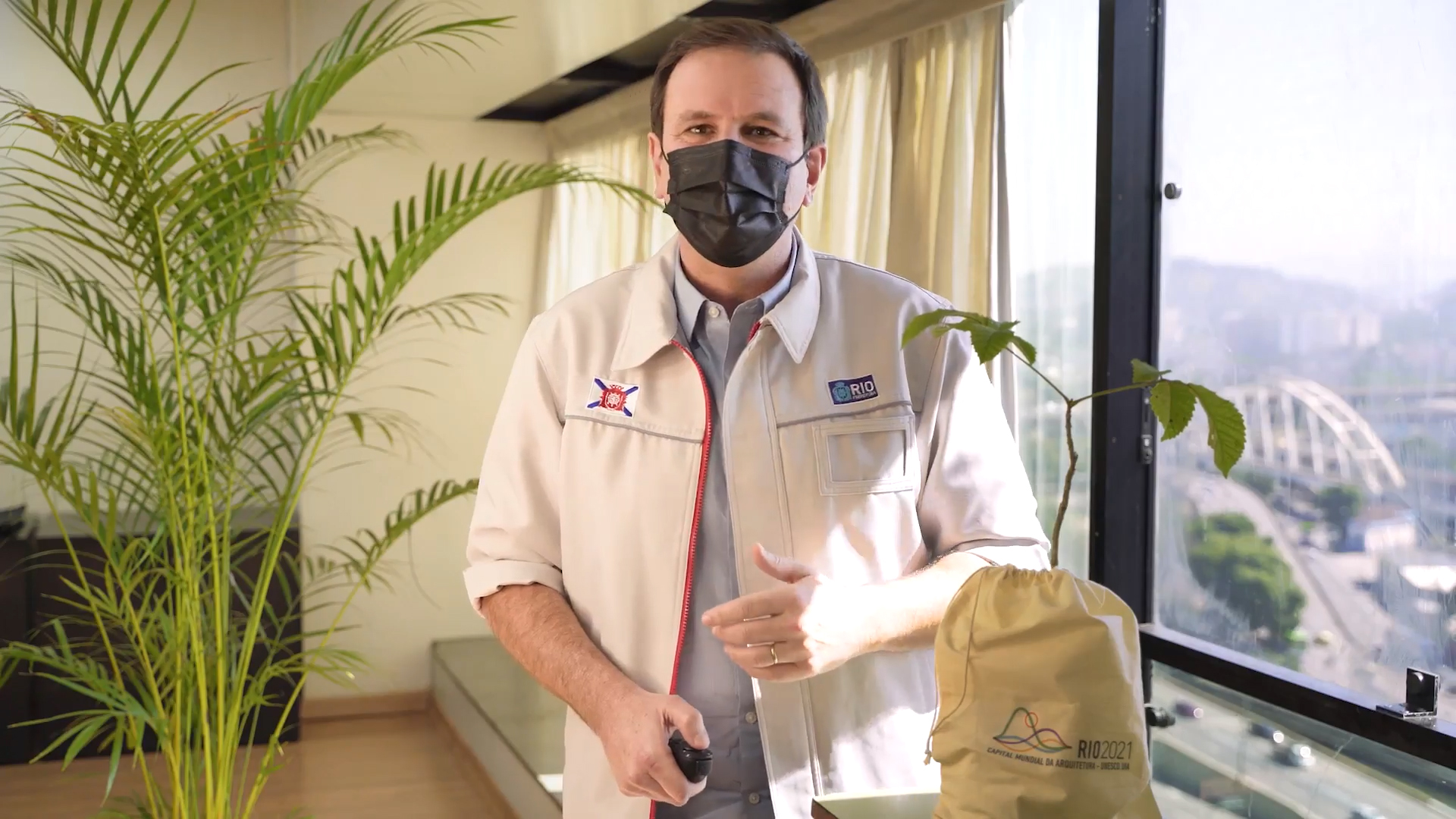 PLANTING AND CARING FOR CHANGE
We have decided to plant this global pact for the sustainability of humankind in a place that, usually stigmatized as the "outskirts", reveals powerful centrality. We chose a favela: Rocinha. And Rocinha chose a school as the guardian of the symbolic, living landmark for the cities: the seedling of Ipê Amarelo.
Rocinha, whose name, in Portuguese, refers to a small piece of agricultural land, is a neighborhood of Rio de Janeiro. Among its numerous virtues, Rocinha abounds in territorial solutions, born of skillful ways to occupy the spaces, and produced almost exclusively by its inhabitants. These people, along with the inhabitants of many other favelas and outskirts of Rio, are, through their hard work, the ones responsible for erecting the city. The favela spaces, while transformed by creative solutions, are, too, precarious due to the historical and structural neglect of public authorities. The State inaction has made some essential resources scarce or even inexistent, such as drinking water supply, solid waste collection, rainwater management, sewage treatment, accessibility to the physical environment, and all else that can't be addressed by local solutions.
Rocinha locates in the hills of a hydrographic basin of high water concentration, at the feet of the Tijuca National Park (one of the largest urban forests in the world). The rainfall index is high in this area, worsening the salubrity conditions in Rocinha and making it one of the most critical tuberculosis areas in the Americas. In Rocinha – paradoxically surrounded by three of the Brazilian neighborhoods with the highest per capita income (São Conrado, Gávea, and Leblon) – residents going up the hill with water buckets (due to water shortage) is a common scene. Water shortage in Rocinha happens often, and sometimes can take weeks until it gets back to normality.
Through this small action of planting the tree of the World Capital of Architecture – a tree we coined as AGENTEMUDA, meaning both "we change" and "transformation agent" – and through playful conversations and interactive dynamics focused on local values that were promoted between children and adults, we aimed to create a counternarrative that "reinaugurates the world", with a Brazilian favela as the departing point.
Even with so many uncertainties birthed from the Covid-19 pandemic isolation, we were there together, with our hands on the favela soil: From residents to representatives of high-profile institutions, from young students to police officers holding musical instruments, instead of pistols and rifles. On the day spring begins in the tropics and Tree Day is observed, we have been able to replace competition for collaboration, indifference for solidarity, and violence for benevolence. We dared to take an extraordinary act of transformation. We showed that, just like the waters, when we become part of the path where we are to be found, we always find new paths to any part.
Organizing team:
Ana Maria Nogueira – school's principal
Brunele Almeida – school's principal
Gaby Rocha – architect and researcher
Joana Martins – architect and researcher
Maciel Antônio – architect and resident
Magda Gomes – activist resident
Guto Santos – project coordinator and founder of the action
Anders Hentze – country manager at the Danish Cultural Institute of Brazil
---
* Text by Guto Santos.